Endorsements
Our customers say it best. See how other students, parents and schools experience Paper Video
John Gilmour
Founder & Executive Director, LEAP Science & Maths Schools The Paper Video resources have had an undoubted impact on the LEAP Science and Maths schools and it's a tool that we want to continue to use. It is certainly the most practical and focused technology support that we've ever used.
Louise van Rhyn
Education Activist & Founder of Partners For Possibility If every child in South Africa could have access to the Paper Video resources, we could change the trajectory of our education system in years, let alone decades. And now that the resources don't require an internet connection or data, I honestly can't think of a better investment to make in education.
Riyaadh Najaar
Principal, Spine Road High School I was blown away when I realised how the Paper Video resources meant that our students could have a teacher at home, 24 hours a day. Our results took an upward hike when we started using their resources. We consider it a revolutionary resource.
William Smith
Since my days at Learning Channel, I have been approached by several South African education initiatives to endorse their products. To date, Paper Video has been the only one that I am prepared to support because what has been developed is amazingly good. Paper Video is the Learning Channel as I left it, taken to the next level!
Andrea Coetzer
Head of Physical Sciences, Claremont High School Paper Video is an amazing resource that every single pupil needs to have. Thanks to their resources, my life is a lot easier. My students have a resource that they can use anytime and it's like me standing right next to them, helping them through their problems.
Aneesha Benjamin
Head Girl & Matriculant (2016), Glendale High School Paper Video works amazingly. Actually, I can't explain how it was. It was THAT good. I would advise every other student to make use of this.
Aphiwe Mlungu
Matriculant (2015), Wynberg Boys High School My Maths and Physics marks went up by more than 30% each between September trials and finals and it was because of Paper Video. Even my principal called me up and asked how I managed to do this.
Bertram Ariefdien
Parent Paper Video is great in the way my daughters get to enjoy an explanation as many times as they need it. Thanks to their resources, my daughters are more confident and I'm sure they will excel and go on to study further.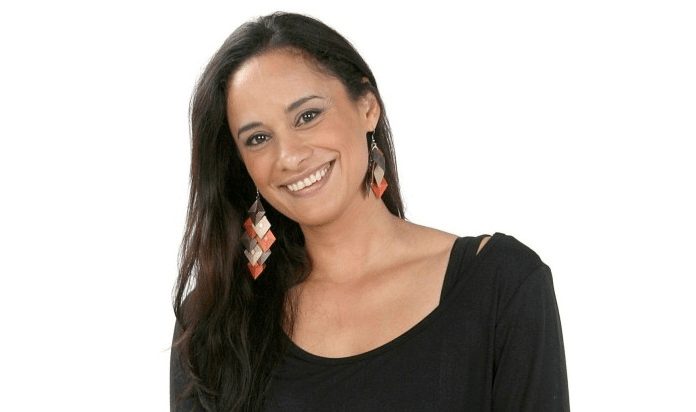 Charlene Lackay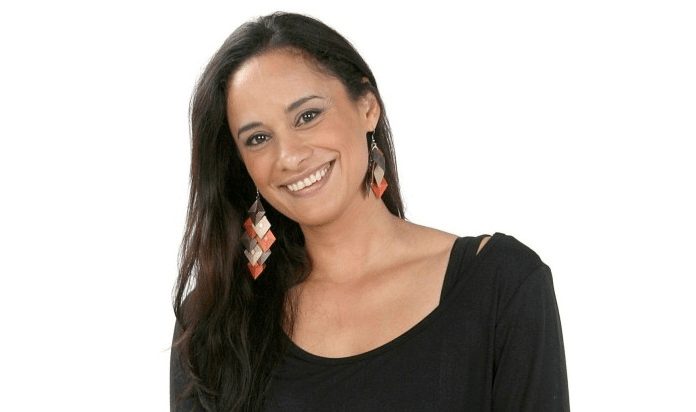 CSI Manager, MMI Holdings I must really commend the Paper Video team in the way that they implemented the sponsorship of their resource. It wasn't just a drop and go. It was really a process of getting the students and teachers to understand how it works.
Dan Moyane
Chairman, MMI Foundation The Paper Video resources are flexible and adaptable and take into account the realities of South Africa, where in parts of the country there is no internet connectivity.
Dylan Taylor
Grade 10 (2016), Fish Hoek High School As soon as I started using Paper Video, my Accounting went straight up, as well as my Physics. I didn't think I could get an A in Physics, but I did. And it helped me maintain my high mark in Maths.
Elsie Governder
CSI Manager, Metropolitan A big part of quality education is being able to have access to effective resources - resources that will enable a positive outcome of Matric results - and Paper Video has helped contribute towards that with their resources.
Etienne Pienaar
Head of Mathematics, Masibambane High School With Paper Video, I know that I can explain something once and that afterwards, my students can go and look at their videos which can fill in any gaps and complement my teaching. It's a fantastic resource.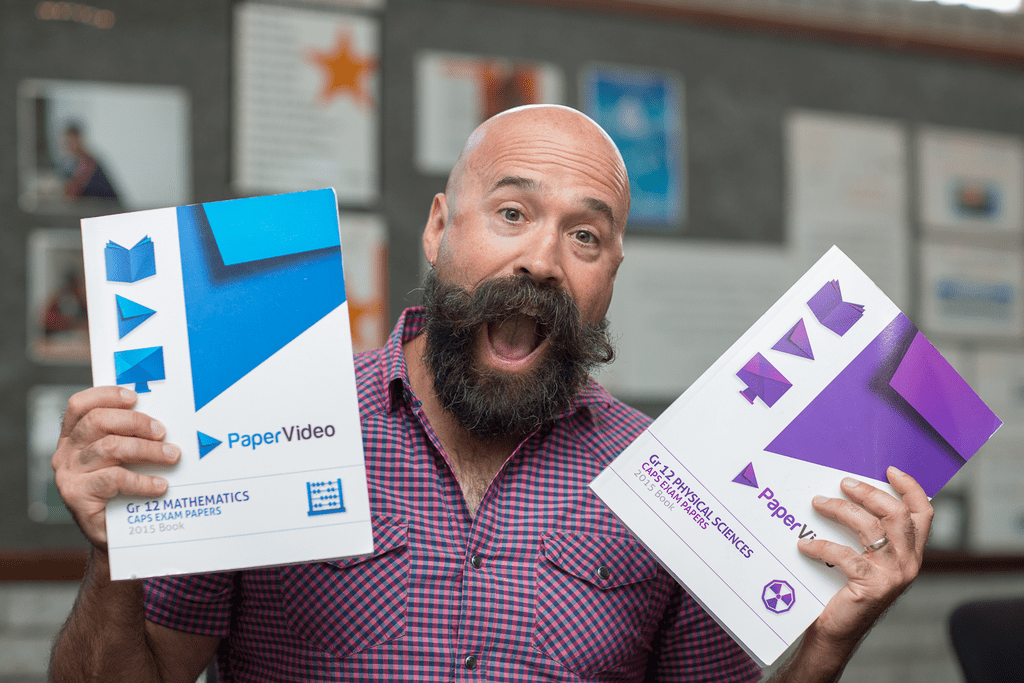 Glenn Bunger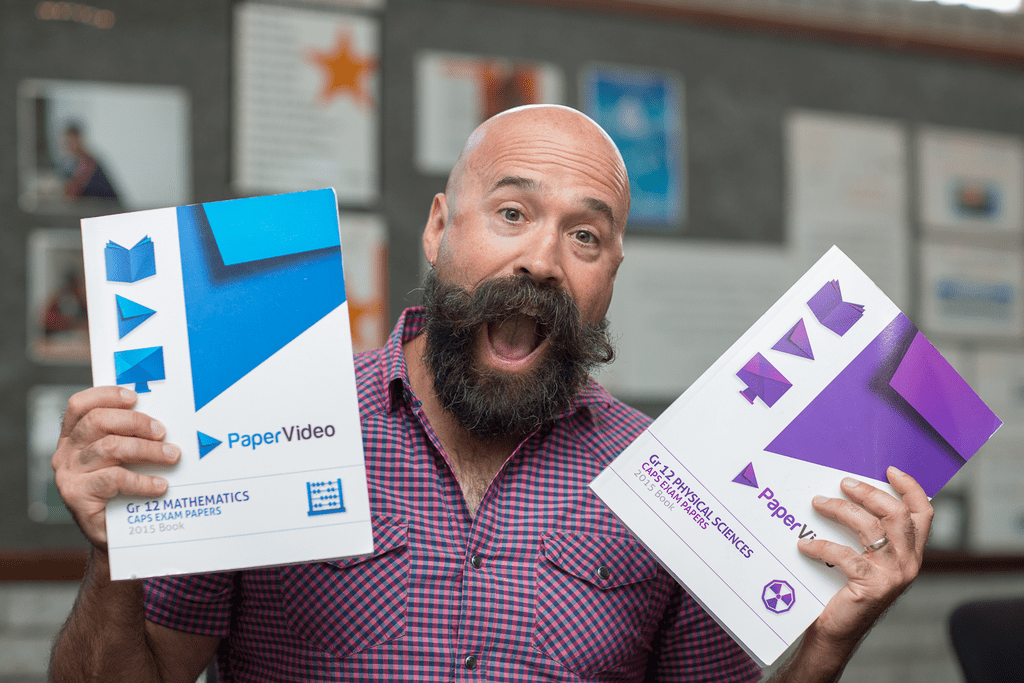 National Instruction Leader, LEAP Science & Maths Schools It's the best solution that we've found for our students and I have been looking for over 4 years to find effective resources. Paper Video has meant that every one of our students can receive individualised support from what is their own private teacher.
Greg Hawtrey
Head of Mathematics, Fishoek High School Thanks to Paper Video, all of our students - in fact, all students in South Africa - can have access to additional teachers who are professionals, entertaining and really know their stuff well. It is the future for South Africa. It's going to improve teaching and learning, absolutely.
Helen van Rhyn
Matriculant (2015), La Rochelle Paper Video is an amazing resource for people who want to take their studying far beyond what the classroom can offer. For Science, it basically saved me.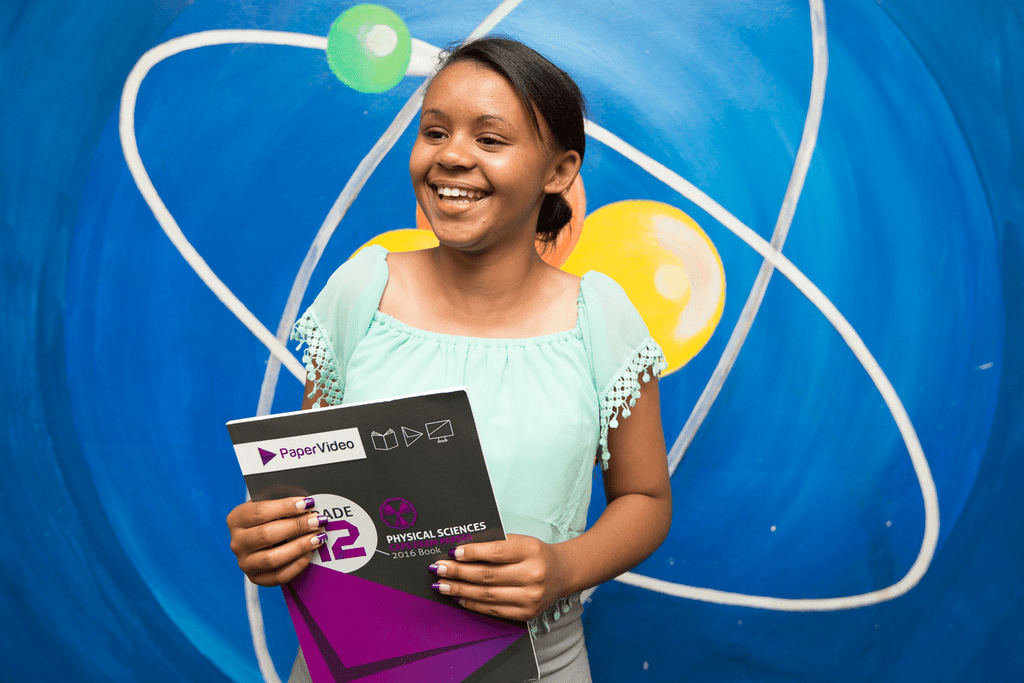 Keziah le Roux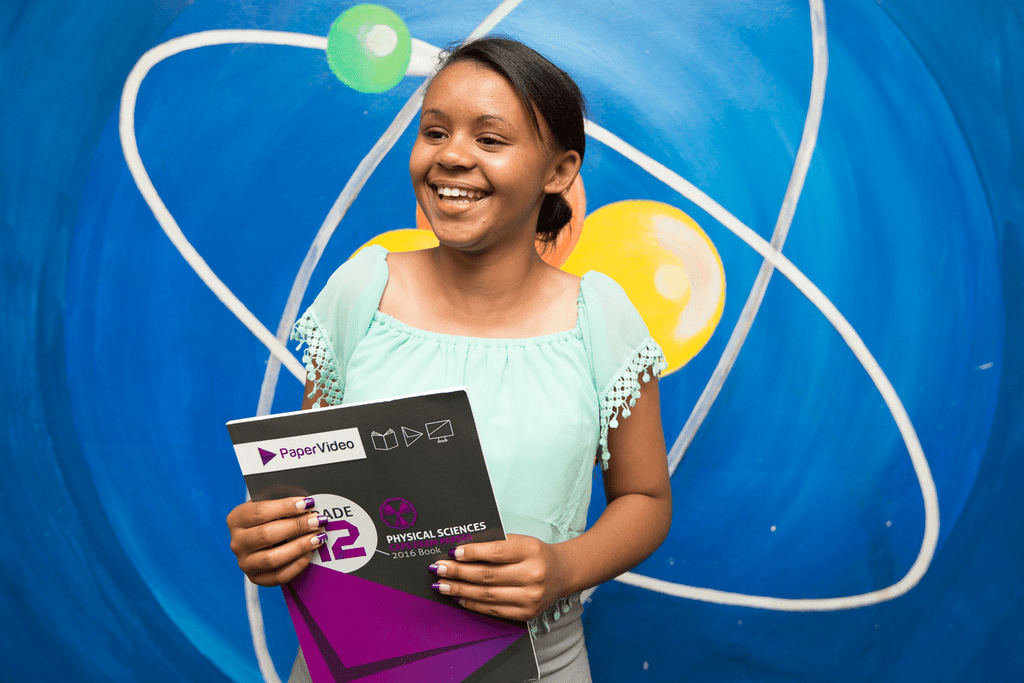 Matriculant (2016) & Top Achiever at her school, Oval North High School Paper Video really helps you, especially at home. That's where the teachers and the videos come in cause they answer your questions that you have and there is nothing better than having a teacher at home. Who wouldn't want that?
Lerato Thamahane
Guardian We tried so many other resources throughout the year, but it was Paper Video that helped my brother get his great results. He used to fail Life Science and struggled with Physics, but after Paper Video he almost got distinctions in both.
Luyanda Butshungi
Mathematics Educator, Sinethemba High School Paper Video is the best invention of the 21st Century. It's a game changer for students and teachers. I can't wait to see more of it.
Masizole Mnqasela
Parent Now that my boys have the resource in their own home, they can learn at their own pace in their own time. Whether they are walking with their smartphone, even when they are camping, they have access to a teacher.
Mike McDougall
CEO, Actuarial Society of South Africa As a profession, we realised that if we wanted to bring South Africans from all backgrounds into the actuarial profession, we needed to help transform the quality of education provided to many learners. The Paper Video resources make this possible on a national scale.
Mzukisi Makaluza
Matriculant (2016), Masibambane High School Last year in grade 11 I was struggling a bit with Mathematics, getting codes 5 and 6. But this year, I got Paper Video from my Maths teacher, Mr Pienaar, and I've been getting straight A's.
Na-aim Kassiem
Principal, Oval North High School In 2016, Oval North was named the Most Improved Technical High School in the Western Cape and Paper Video deserve a huge share of the credit - in fact, the lion's share of the credit. We want to become the best technical high school in the country and Paper Video is the key.
Nkosinathi Mahlangu
CSI Manager, Momentum Quality education goes hand in hand with innovation and introducing Paper Video to schools makes the learning experience much more fun and accessible for students in the key subjects.
Penny McKenzie
God Parent Aphiwe got 38% in trials for Maths and we panicked, so he started using Paper Video. We became complete converts and in the finals he got 69%. I can absolutely say that it was because of Paper Video.
Ricard Wessie
Head of Mathematics, Glendale High School Paper Video has made it so that many of my students can experience having a private tutor for the first time in their lives - a tutor in their own home, at their own time, who doesn't ask "do I really have to explain this again?"
Robyn van Dam
Grade 11 (2016), Wynberg Girls High School After I started using Paper Video, I went up, first to 5th place, and then to 3rd place, and then by the end of the year I was 1st place in my school. Paper Video took me from getting 70s to getting 80s and 90s!
Rowan Hendricks
Head Boy & Matriculant (2016), Glendale High School Paper Video for me was a great help. It provided me with a tutor that was at my disposal, 24/7, 365 days a year. I really don't know how I would've survived without it. You need this in your life.
Siphelele Xabendlini
Matriculant & Top Physics student in WC (2016), Phandulwazi High School In Maths and Science, Paper Video helped me a lot. Looking at my results in all the terms of Grade 12, the Paper Video resources got me to another level. I got 100% for Physical Science and 92% for Maths
Sizwe Tafane
Mathematics Educator, LEAP Science & Maths School (Langa) Thanks must go to Paper Video for making my life easier and the improvement we have seen in our Maths results at LEAP 1. Paper Video is awesome.
Try it now for free
Sign up to access 2,500+ exam questions and video lessons for free.